About
BCIC
BCIC (earlier known as Greater Mysore Chamber of Industry (GMCI)) is the Apex Chamber of Commerce representing large and medium industries in the State of Karnataka.
The Chamber represents 95% of the capital investment and 90% of labour employed in the State of Karnataka. We have presently a membership of 600 companies representing various sectors of industry such as – Manufacturing, IT/ITES, Biotechnology, Engineering, Consultancy and Legal firms etc.
Read More
Smt. Pankajam Sridevi,
President-BCIC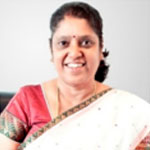 Smt. Pankajam Sridevi is the President-BCIC of ANZ Bengaluru Hub, leading a team of more than 7,000 staff in Technology and Operations.
Smt. Pankajam joined ANZ in 2007 as Head of Quality. She subsequently took over as Head of Institutional Operations (IO) Offshore Hubs and Executive for Global Reconciliation and Sanctions and Anti Money Laundering (AML) in ANZ. In this role, she was responsible for lending strategic direction to elevate the profile...
Read More
Catapult Your Business Today!
Join our 600+ members and get connected to business leaders, increase brand visibilty and gain credibility.
Blogs &
Articles
01-Jul-2017 (Daily Hunt)

01-Jul-2017 (Daily Hunt)
Events
View Website